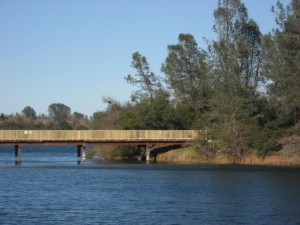 Life can be compared to many things. For the sake of this post, let's compare it to a river. A river has to start somewhere just like a life has to be born. A river starts as a small creek or stream and grows over time as the landscape and local resources change just as a life grows from infancy to adolescence to adulthood. The trek a river makes can be unpredictable as the landscape drives the direction and creates the depth – but a dramatic change can happen around any corner. A life can change in a split second from an outside force or from a personal choice. Well that's what we have here…..a change. My painting journey is taking a detour from the previously planned course.
Up until two weeks ago, my focus was pointed on my dual portrait of the Joker and Doc Holiday, but that all changed when I started to surf the net. My interests were taking me towards an art society that I'm planning on joining this year (more on that in a later post). The society's web page featured a "call to artists" section so I clicked on it thinking I could get an idea of what the members of this society participated in. To my pleasant surprise I learned that there are a few annual art competitions that are open to the public. So I jumped on the nearest one and that is what I am working on now. Sorry Joker. Sorry Doc. You will have to go on the shelf a bit longer – I have a river to paint.
The juried show is called "Painting Where the Wild Things Are" and the theme is the American River which runs through Northern California. Artists are expected to paint the river and or the animals that live in that environment. This show is also a fund raiser for the Effie Yeaw Nature Center located in Carmichael. Accepted works will be put up for sale and later for auction to raise funds for the care of the animals and the river itself. It's a wonderful program that I believe in as the American River has always been like an extension of my backyard. I go there a few times a month to explore and to think. Every city should have this kind of natural jewel to go to. I realize how lucky I am to live near such a wonderful and inspiring place. Coming up with ideas for my submission was not a problem; deciding on a single idea to work on, however, was.
The submissions must be in by April 27th, so I don't have much time. Given my history of painting speed, I knew that I had to start ASAP and better stay focused on it. After doing a few different concept sketches, I finally decided on my submission. My painting will feature a cloudy, wintery sky as that is my favorite time to be around the river. The river will be in the foreground and will be strong and deep. In the middle ground will be a small bridge where bicyclists will be seen riding over the bridge enjoying nature. In the foreground is the star of the painting – a black tail mule deer buck. These deer are found in many areas of the American river. Though there are many species of wildlife to choose from, I always felt that as a child, spotting a deer in the wild was like spotting a celebrity in Hollywood. I felt like the paparazzi clamoring for a closer look. So the deer will be the star here and the vantage point will be eye level with the deer so the viewer will feel like they have just happened upon a buck as he was getting a drink from the river. The deer will be large, the people will be small, the star of the scene will be nature herself.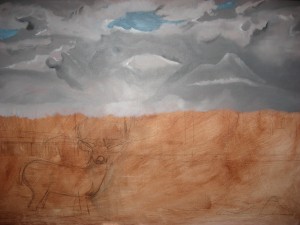 I am very excited about this contest because of the theme. It's a place that I love and something I can relate to. I have so many scenes of the American River in my mind from years of exploring that it's like going to a Rolodex of phone numbers to call someone only my Rolodex is just mental images from the years of visiting. So far, though it's early, the creation process has been smooth and fluid. I have no doubt that's because I believe so strongly in what I am painting. I will continue to post updates here and on my Facebook fan page. I look forward to sharing the final results with you all very soon. How soon? Well like I said earlier, I have until April 27th, but we know oil paint needs a few days to dry so I set my own deadline of April 15th. Tax day…..bummer.