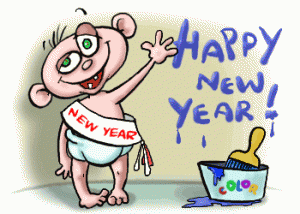 A very happy new year to you all! I hope you all enjoyed the holidays. I always enjoy them myself, but I confess that I'm very happy to be done with them. I feel as we get older, the holidays seem to get more stressful. I'm worn down from all the running around from visiting people and shopping and moving living quarters. Wait, what was that last part?
Yep. I spent the last month moving into a house. I am now in larger quarters and I have a dedicated room for my painting endeavors. It really is a bad time of year to move – the holiday season, but we found a lovely place to move into and jumped on it. I cannot wait to start painting in my new studio. With my new studio easel. Wait, say that part again?
Oh yeah, didn't I tell you? I ordered a new studio easel. This will be my first experience with a full fledged studio easel and I have to say I am bursting in anticipation of using it. Of course I have to get in the house first. I ordered it a couple of days ago and it's due for delivery towards the end of the month. So that means there will be no new painting projects for a couple of more weeks. But alas, I due have my next painting in mind – a still life. I want to paint my Radio Flyer Wagon from my childhood. I actually have the original wagon I played with as a kid and I plan on painting it – rust and all. Should be a blast, but more on that in my next post. Back to the moving part – I will also now have my own taboret. What is a taboret? It's a cabinet or dresser-like piece of furniture used in painting studios that holds supplies and can have an easel attached to it. In my case I am using my old baby dresser. No easel attached, but the drawers are long and deep and perfect for storing my ever-growing supply of art gadgets. My plan is to set up my studio with all of my new utilities and show you my photos. Will this improve my artwork? Well it won't hurt that's for sure. I now have space to walk around my painting and see it from different angles to better evaluate the process. I also have more lighting which is always a plus. So if my art doesn't improve then it simply means I have skills that are lacking.
I will go into the details of my easel in a later post. For now the only thing I will mention is the model. It's a Best University Easel. You can Google that and learn more about it. It looks slick and it was the best deal for the money I was willing to spend. The prices attached to some of these studio easels is staggering.
Alright, that is all from my world. Let me know how you are spending your new year. Also, if there is something you would like to see from my website or the youTube channel then please let me know. I want to entertain and educate whenever I can. Is the delivery truck here yet?